Cubs Childcare is committed to providing an enriching, fun, safe, and developmentally appropriate environment for children ages 24 months to 4 years.

Our Mission Statement

Previous tab
Previous tab
Details.
What: State of Vermont licensed year-round child care with an outdoor play area
When: Cubs Childcare will operate 5 days/week (Monday- Friday) throughout the spring, summer, and fall.
Hours of Operation: 8:00 AM- 4:00 PM
Where: Adventure Center building at Spruce Peak
Age Range: 24 months through 4 years old
Food: Lunch and snacks are provided
Allergies: We make every effort to accommodate special diets but find it is often best to send your child with their own lunch. *Cubs is a NUT-FREE facility. Products containing peanuts or tree nuts are not permitted on the premises*
Daily Rate:
$217
Peak Rates may apply.
Reservations are required and available on a first-come-first-served basis.
What to bring.
PLEASE LABEL ALL ITEMS:
Indoor shoes (required by VT law)
One full change of clothes, including socks
Snow pants, jacket, mittens, and hat in winter.
Diapers and wipes
Familiar toy or blanket
*Cubs is a nut-free facility. Products containing peanuts or tree nuts are not permitted on the premises.
Helpful hints.
Please note that young children often do find transition difficult, especially in a new environment. Please allow time to get your little one settled in at Cubs. We encourage you to bring one special item, like a blanket or stuffed animal, to help with the transition. The staff at Cubs is experienced, patient and understanding about separation problems, and everything possible will be done to make your child feel comfortable. Parents are always allowed at the child care and phone calls are welcome.
Drop off is 8 a.m.-10 a.m. If you have not arrived at Cubs by 10 a.m., you will be charged for the full day and your reserved spot will be made available to other families.
Illness policy.
The health and safety of our guests is first priority and we take this very seriously. Strong health and safety practices are the heart of our child programs. A key to preventing illness in a childcare setting is to form trusting relationships between parents and teachers around sharing important health information about your child's condition when they are admitted.
If your child has fever, sore throat, diarrhea, or is nauseous or vomiting, they will not be accepted into care. If your child has recently been ill, they must be symptom-free, without the benefit of medications, for 24 hours at US properties (including Stowe)
Each child will be observed for common signs of illness at arrival and throughout the day. A child who is ill upon arrival to the facility will not be admitted. Parents or guardians will be notified to pick up their child immediately, if the child becomes ill during their stay.
A physician's note stating a child is no longer contagious will be required when a child has healing lesions or other symptoms suggestive of communicable disease.
Forms.
Registration forms must be completed prior to arrival. They will be emailed to you when you make the reservation request. These forms require a significant amount of information and will be kept on file for the season. You can save time by printing and completing the forms, then scanning them back to Cubs.
Vermont Residents
Year-round child care.
CUBS CHILD CARE is open year-round to meet the child care needs of local Vermont resident families. Cubs offers locally competitive rates for year-round child care;
Minimum required commitment: 2 days/per week (Monday-Friday) year-round
Proof of Vermont residency required
For more information about Cubs Child Care and Vermont resident rates please call (802) 253-3686
Cubs Childcare Cancellation policy:
Cancellations or Changes made 7 days in advance of the reservation will not incur any fee.
Cancellations or Changes within 7 days of the reservation will incur a cancellation/change fee equivalent to 50% of the daily rate.
Day of Reservation Cancellations, Change requests and No Shows will be charged in full.
Weather is not a viable reason for cancellation.
Closures: Should the Resort and/or Cubs Childcare close due to unforeseen circumstances, reservations will be cancelled without charge.
To make a cancellation, call 802.253.3686 and leave a message (if necessary) or email stowecubs@vailresorts.com.
*Please note, all rates and dates are subject to change without notice.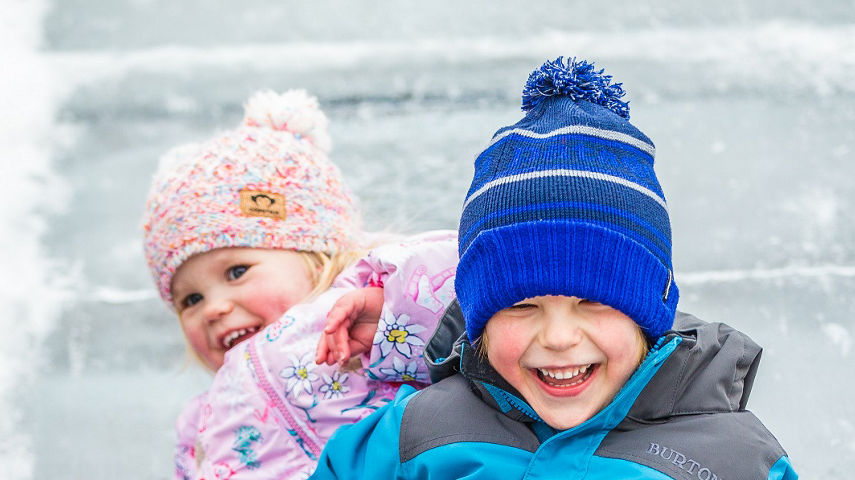 Philosophy
Cubs Childcare believes that children need to feel secure and wanted; we understand the importance of providing a warm, caring, comfortable, and safe environment.
All children at Cubs will be treated with gentleness, honesty, and respect and we will encourage them to treat others in this manner.
Our program will foster curiosity, creativity, and self-esteem by providing an environment that allows for child-initiated and teacher-initiated activities; with play being the foundation component of these activities.
Set your child up for a lifetime of fun & adventure with the help of our world-class Instructors (ages 3+).
Pass Holders receive 20% off group lessons with Epic Mountain Rewards.